Rebecca Lyon
BA. Psych. (Hons)., Grad. Dip. Human Services Counselling
Psychologist
Registered: Perth Western Australia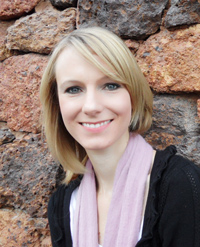 Rebecca is a registered psychologist, counsellor and qualified gestalt therapist providing short and long term counselling for individuals and couples. She has many years' experience counselling children, adolescents and adults in various settings including community organisations, employee assistance programs, and a specialised trauma service. Her areas of interest and expertise include:
Anxiety
Depression
Stress management
Trauma
Sexual abuse history
Grief and loss
Self esteem
Separation
Family-of-origin issues
Adolescent and young adult issues
Fertility issues
Adjustment to parenthood
Relationship counselling
Family and parenting concerns
Rebecca creates a warm and respectful environment in order for her clients to feel safe to discuss their personal difficulties without judgement. She is skilled in a range of therapeutic approaches including Cognitive Behaviour Therapy, Gestalt Therapy, Mindfulness, Schema Therapy, Solution Focused Brief Therapy, and Play Therapy. The intervention she provides is integrative and is tailored to meet each clients' need but is primarily underpinned by the Gestalt principles of self awareness, self support and personal responsibility. Rebecca's therapeutic approach is based on supporting her clients to develop increased awareness of what they are doing, how they are doing it, and how they can change themselves, and at the same time, learn to accept and value themselves. This learning is a means of enabling individuals to fully engage with various aspects of their lives, can lead to a happier and calmer emotional life and improved relationships with others.
Rebecca has written the following articles that are available on this website:
Consult with your GP to check your eligibility for a Medicare Rebate.
Some health fund rebates apply.
Telephone: 0438 920 056
Email:
Mt Lawley Counselling Centre
13 Alvan Street
Mt Lawley WA 6050