Kate O'Donovan
B. SW (Hons), M. Human Service Counselling (Social Work)
Post-Grad. Certs in Counselling, Family and Marital Therapy
Counsellor and Clinical Social Worker
Perth Western Australia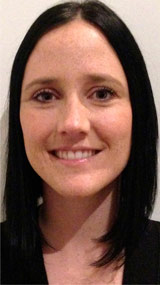 Kate is a Counsellor and Clinical Social Worker who has over 10 years experience providing counselling to adults and adolescents, couples, and families. Her areas of interest and expertise include working with:
Depression and anxiety
Post-traumatic stress disorder
Self-harm and suicidal ideation
Childhood sexual abuse or recent assault
First episode psychosis
Emotional regulation and stress management
Peer relationships and bullying
Family conflict
Couples and relationship problems
Self-esteem and identity
Grief and loss
Adolescent mental health
Kate has worked as a counsellor with youth and young adults aged 12-25 years, as well as families and couples in Australia, New Zealand and Canada. She has worked in many different specialised government services, providing individual and group therapy, to clients who are recovering from first episode psychosis, sexual assault or abuse, and other mental health issues.
Kate uses a range of counselling approaches including Cognitive Behavioural Therapy (CBT), Dialectical Behavioural Therapy (DBT), Eye-movement Desensitisation and Reprocessing (EMDR), Schema Therapy, Emotionally Focused Couples Therapy (EFT), Systemic Family Therapy, Solution Focused and Narrative Therapies, Art and Creative Therapies, Interpersonal Therapy and Play Therapy. She tailors her approach to the individual, working on their identified goals and seeking to reduce mental health symptoms and improve quality of life and relationships.
A GP referral is not required however you may wish to consult with your GP to see if you are eligible for a Medicare rebate through the Better Access to Mental Health Care. Private Health Fund rebates may also apply depending on your level of cover.
Kate has written the following articles that are available on this website:
Email: kateodonovancounselling@gmail.com
Phone: 0414 509 155
Kate O'Donovan
Mt Lawley Counselling Centre
13 Alvan Street
Mt Lawley WA 6050