Dylan Lewis
B.Sc. (OT)
Gestalt Counsellor and Psychotherapist
Perth Western Australia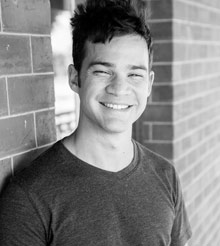 Dylan is a gestalt therapy trained psychotherapist and counsellor. He has extensive experience working in government services and community settings providing specialist individual and group therapy, and clinical supervision for other therapists. His approach to therapy with individual clients is grounded, human, gentle and robust. Dylan is driven by a deep curiosity of how people's minds work. He understands that life circumstances often result in reaching points of significant distress, and has strong interest in discovering what may be possible when people begin to live their lives driven from a deeper sense of self and purpose. He holds the belief that many people are motivated to change and grow, and may need support in building the skills and awareness to successfully resolve their issues.
Dylan's areas of experience and expertise include:
Depression and anxiety
Childhood trauma and abuse
Relationships
Setting limits and boundaries
Important life changes and transitions
Grief and loss
Fear of commitment
Fatherhood and role change
Dylan also uses techniques of mindfulness, cognitive behavioural therapy, and sensory modulation to improve people's ability to manage and resolve their problems, and continue to meet their everyday responsibilities. His focus is to develop people's capacity to cope with current difficulties, and to develop insight and personal responsibility so that they may experience more fulfilled lives. Dylan has particular interest in mindful running, change and sacrifice in endurance sporting pursuits, defining a deeper sense of self, and exploring the ways in which we make meaning and purpose in life.
Dylan is consistently surprised and inspired by the resourcefulness of those who are in great distress, in their capacity to maintain their own compassion and engagement with the world. He provides a respectful, safe and nurturing environment to enable clients to discover skills and strengths to assist them with personal problems.
GP referral is not required however Medicare rebates apply via GP referral
Private Health Fund rebates apply
Professional Memberships

Full Registration with the Allied Health Practitioners Regulation Agency
Full time member of Occupational Therapy Australia
Dylan Lewis BSc. (OT)
Gestalt Counsellor and Psychotherapist
Perth Western Australia
13 Alvan Street Mt Lawley 6050 WA
Telephone: 0401 365 114
Email: dylantlewis@outlook.com